Yummy Fridays at Hansel & Gretel kids is conducting a Fireless Cooking workshop for kids. Two delicacies , "Garden Fresh Corn Cheese toast and Watermelon Smoothie" will be taught and a printed recipe will also be given to them.
On : 14th Feb 2014, Friday
From : 5.30pm to 7.30pm
Ages : 4 yrs and above.
Contact : 9840431549/43533073
Registrations open. Please call and book a slot now!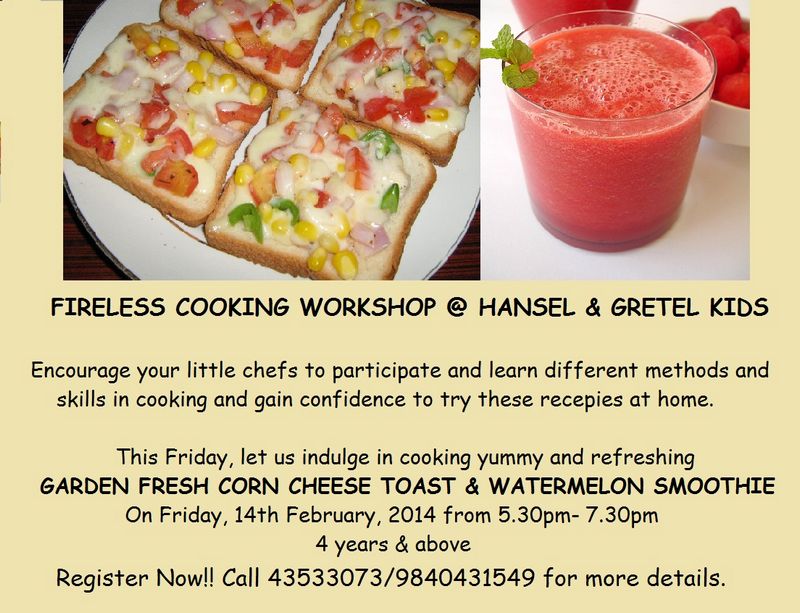 Hansel & Gretel – A Fun Filled Activity Centre
Where Kids Can PLAY, DREAM, LEARN CREATIVITY, CONFIDENCE, CHARACTER
Address: 11 Jagadambal Street
T.Nagar, Chennai 600017
Open on all days (Sunday to Saturday) from 10 a.m. to 8 p.m.
Yummy Fridays at Hansel & Gretel kids