PANORAMA – the Multiple Intelligence Challenge 2013 by MBS.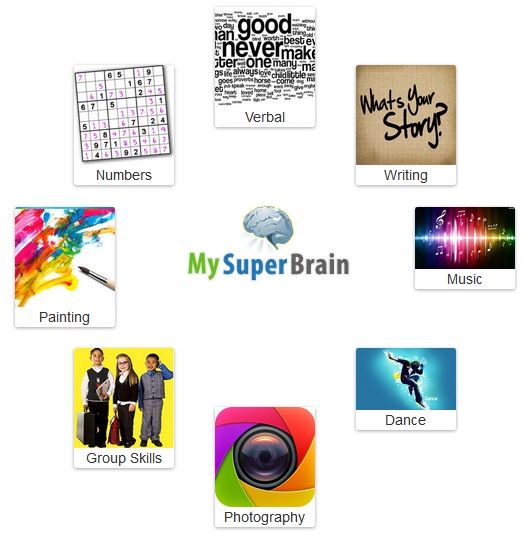 MBS-My Super Brain this team of IIT and IIM alumni that focuses on encouraging Holistic Development in School Students.
Students can showcase their skills in eight areas: Singing , Painting, Number skills, Writing, Photography, Dance, B plan , Poetry
PANORAMA is a free online event that enables students to participate in a global competition from the comforts of their schools or homes.
Students can submit their entries in all the eight areas. All the entries are judged by a pool of experts. The entries are also opened for voting for teachers, students, parents, enthusiasts and experts.
For more details : +91 97013 20902 or email at : info@mysuperbrain.com
Register yourself on MySuperBrain.com
Participate in as many events as possible.
Once you submit your entry, invite your friends and family to view your entry.
Also ask them to support you by clicking on the "Great Job"" button beside your entry.
The more people like your work the better are your chances of winning the top prizes
PANORAMA – the Multiple Intelligence Challenge 2013