Hansel and Gretel kids is conducting Creative Contest for children aged 3yrs to 10 yrs.The contest held will be Drawing n Colouring, Fancy Dress and Storytelling.
Children should bring their art supplies, costumes and props.
All the kids will get a participation certificate and a gift.
On : 27th January, from 3.30 pm onwards.
Contact : 9840431549
Location : No.11, Jagadambal St, Off Dr.Nair road, T.nagar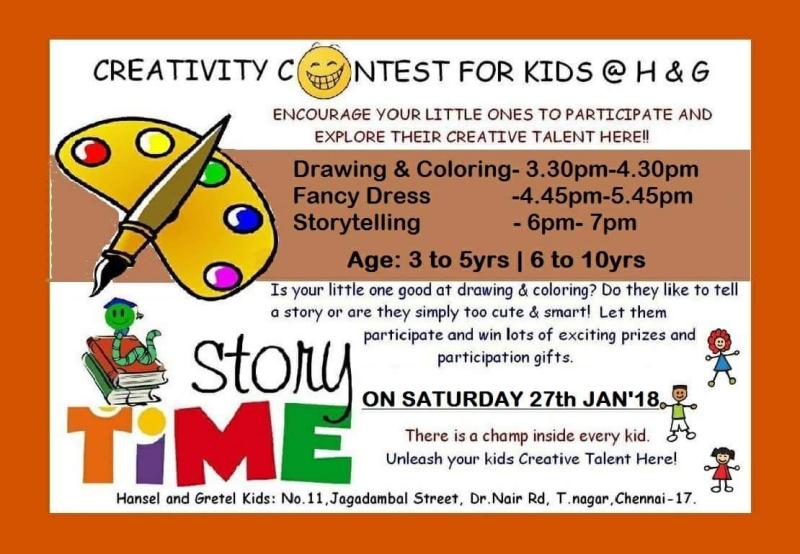 Creative Contest at Hansel and Gretel Kids