Greetings from Fables n Tales💐!!
Fables n Tales bring you POURQUOI STORIES in Weekend Storytelling Session on 9th Dec 2017.
Pourquoi Stories are stories that explains "How & Why⁉" something is the way it is.
Come along to know How and Why an Australian animal is in the way it is now.
📅Date :9-12-17 Saturday
🏡Venue : #1, Nithyanandham street, VGN Mahalakshmi nagar, Thiruverkadu
🕦Time : 10.30 am – 12.00 pm
👫Age : 3 – 9 yrs
🎯For registration Contact :Banumathy 📲8056050606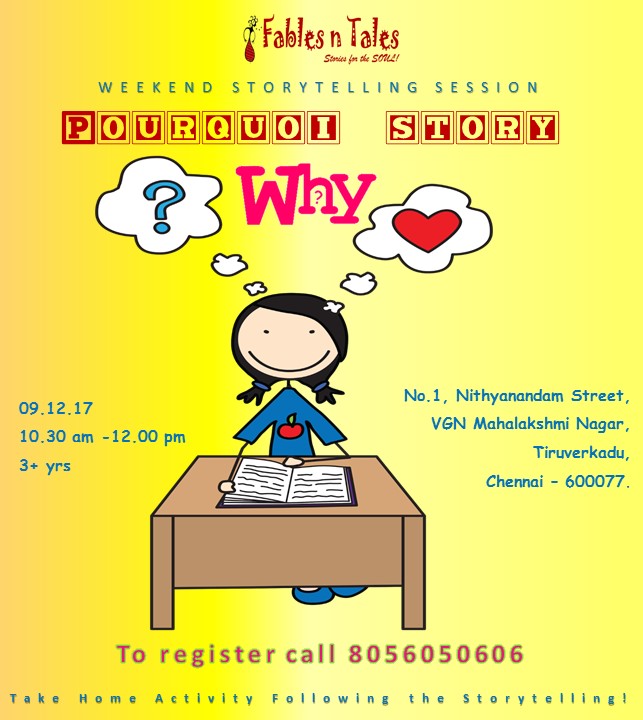 09-12-17 – Pourquoi Story in Weekend Storytelling Session