Dear Friends,
SPRITZAA COLOURS 2K18 – Drawing Competition for Kids Sponsored by
POORVIKA MOBILES and ZEBRONICS INDIA LTD., with more categories and
entertainments on 30th June and 1st July 2K18 from 9 AM onwards at
DINESH DANCE CREW, Kodambakkam, Chennai.
( *Note: if more than 10 members from your drawing school, the
competition can be held at your venue* )
This is to elevate young creative talents and surprising them in a
bigger stage. Distribution of Prizes will be on SPRITZAA 2K18 stage.
So spread out the same to your friends and Drawing Schools.
Contact for registration:
7667 704 888 / 9677 240 510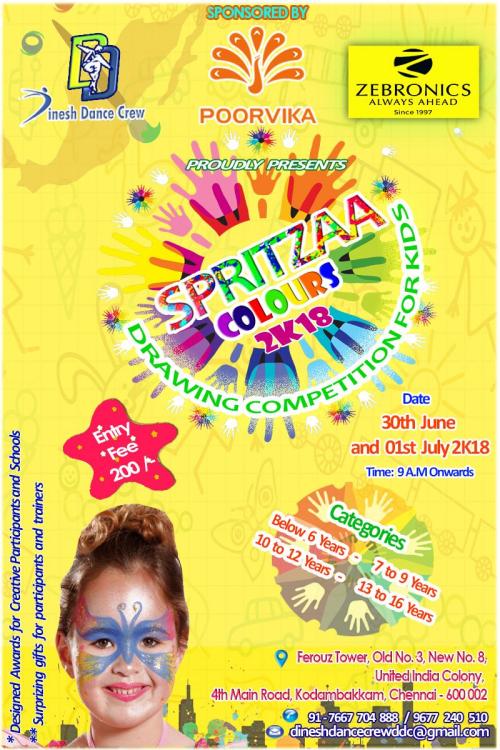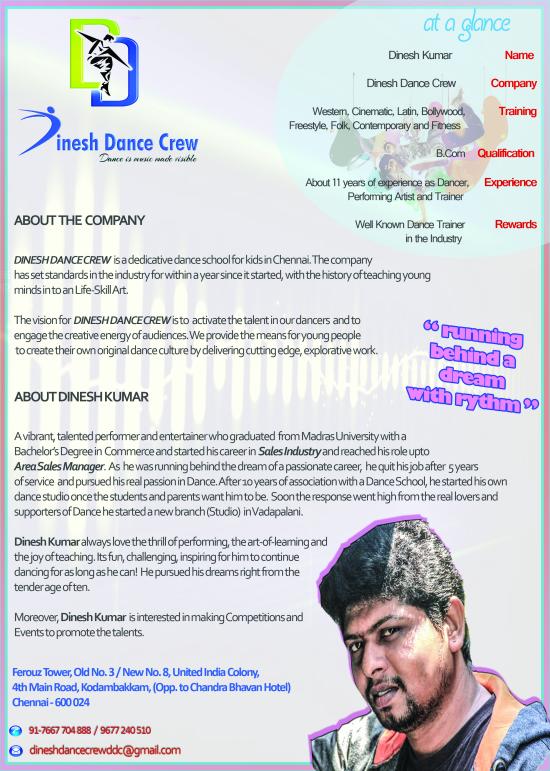 SPRITZAA COLOURS 2K18 Drawing Competition