"Creative Drawing & Colouring Contest and Nutritional health camp to be held in KK Nagar on 2nd June, 2018, Saturday, to celebrate World Environment Day.
The contest is for kids between 5 – 12 years of age.
Registration : Rs.100/- per kid, Registration closes on Friday at 8.30pm. Registration to be done on Paytm – 9841273431.
Age category : 5-7years, 8-10years and 11-12years
a winner and a runner per category, Welcome drink, exiting free gifts to all participants, participation certificates.
A short interactive session on kids nutrition with expert nutritionist"
For More Details, Contact : 9790901512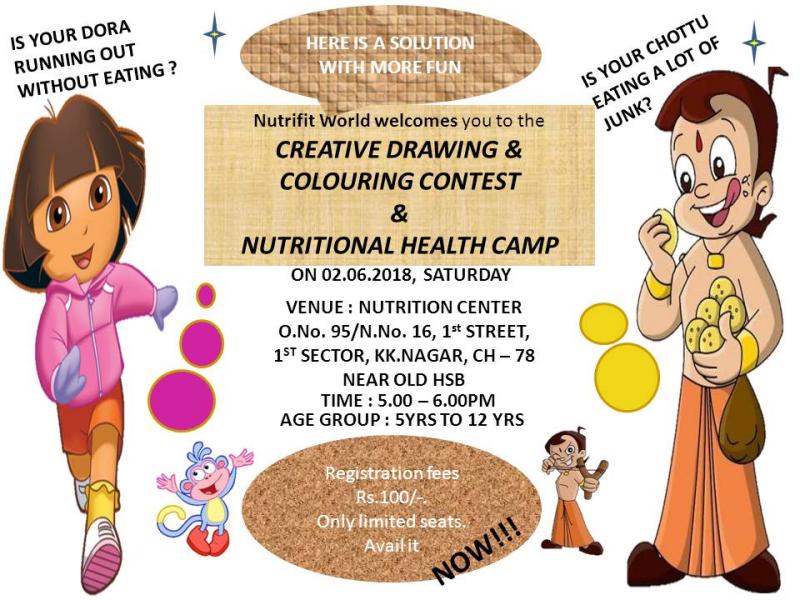 Creative Drawing & Colouring Contest and Nutritional Health Camp on 2nd June, 2018