Tournament Report:
260 players were participated in the Chennai District Senior Open Chess selection Championship held at Avichi Higher Secondary School, Virugambakkam on 7th & 8th April 2018.
This tournament was also conducted for the selection of Veteran players (above 50 and 65 years)
2nd seeded player VIGNESH. B, (C.A. student) won the title who was unbeaten with the score of 8.5 points out of possible 9 rounds. The top seed player Ram S Krishnan of BSNL finished 3rd place who was beaten by 11 year old Rohit S of T.Nagar Chess Academy came 2nd place.
In the veteran selection. above 50 category, Subramaniam V and in above 65 category, Radhakrishnan V won the first place respectively.
The top 7 players will represent Chennai district in the forth coming TN State open chess championship to be held at Dharmapuri.
Chief Guest of the function Mr. K. Gopalakrishnan, Ex-treasurer/TNSCA & Mr. Ebenezer Joseph of Emmanuel Chess Center gave away the prizes to the winners.
The tournament was conducted in a smooth manner with the support of the school management, parents, players & the arbiters.
In the photo, left to right-Title winner Vignesh B, Mr. Ebenezer Joseph of ECC & Mr. Gopalakrishnan, Ex-treasurer/TNSCA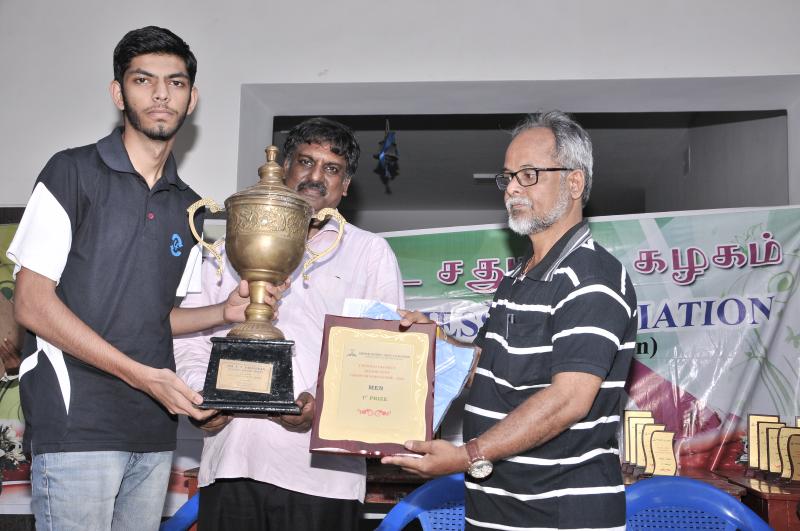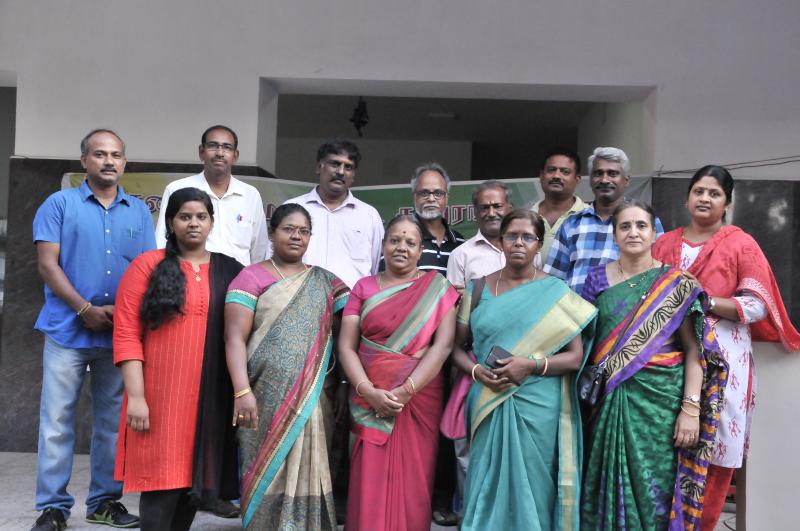 Chennai District Selection for Senior Open Chess Championship-2018, Final ranking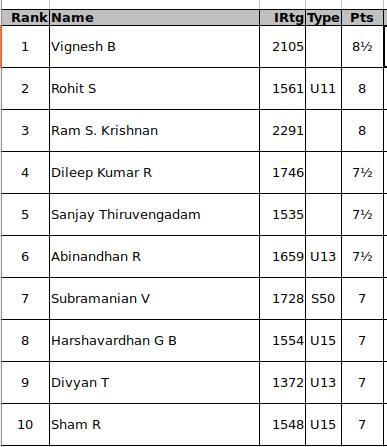 Tournament report of CDCA Sr. Open Selection Chess Tournament 2018