Summer communication camp with RJ Sulabha @ I Love Mondays, Mylapore, Chennai.
Ages : 9-15 years
Highlights of the workshop: Public speaking, Speaking with Confidence, Constructing on a Topic, Communication at Home and School, Being Empathetic, Positive Body Language, Voice Modulation, Positive Self Talk, Impromptu speaking & Leadership.
Activity based Learning with Exciting Kit.
Timing and Dates: 3pm – 6pm | 30th April – 10th May
To register http://www.ilovemondays.in/workshop.php
[or] Call @ +91 7760219029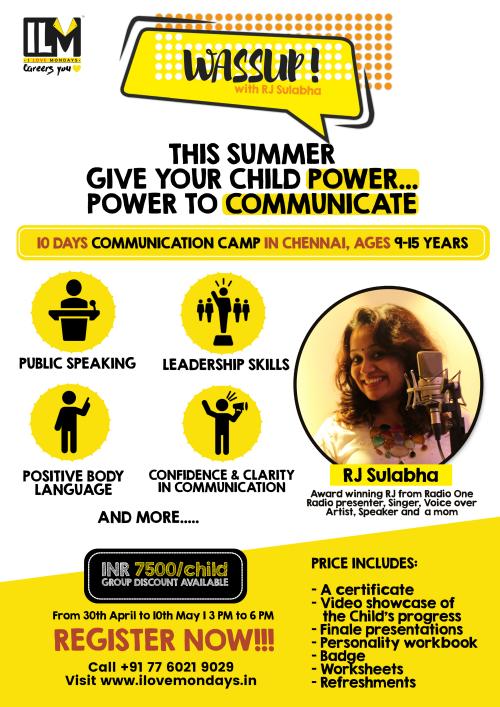 Summer Communication Camp with RJ Sulabha @ I Love Mondays, Mylapore