Summer Camp at DINESH DANCE CREW Kodambakkam, Chennai.
Age category 4 to 7 years and 8 to 15 years…
First Batch April 16th To May 4th..
Second Batch May 7th To May 23rd, 2018
Let's enjoy this summer with fun learning Dance.
Get a certification on this summer camp. Unlimited registration.
For Admission Call: 7667704888,9677240510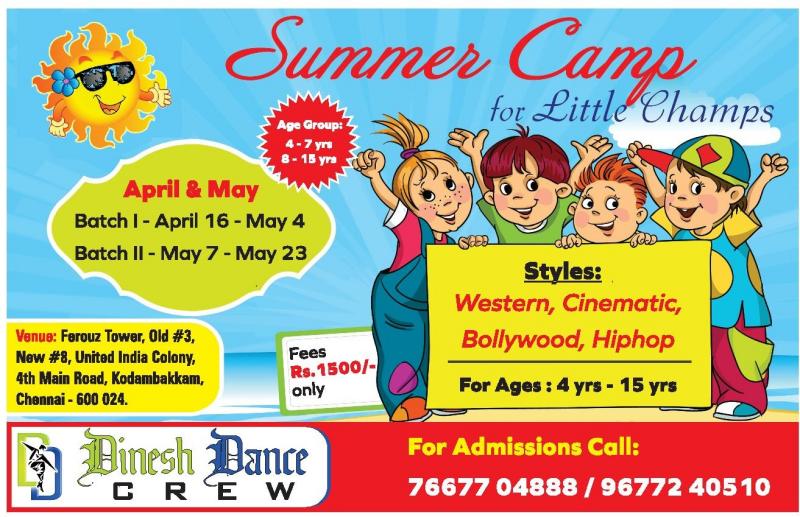 Summer Camp at DINESH DANCE CREW Kodambakkam