Anger Management Workshop for School Students on April 7, 2018.
Batches
LKG to 5th std : 10 am – 1 pm
6th to 12th std : 2.30 pm – 5.30 pm
Objective of the workshop is to understand the emotions and overcome the anger. This workshop will help the children to get away from the anger, which may carry-over to their adulthood and may harm their future.
Activities in the workshop:
Colouring Emotions
Meditate with music
Fun with Fruits
Clay Modelling
Cool Stories
Refreshments will be provided during the break.
Event Venue:
  Ojas Eduland
Z- 72(A), Door no – Z -117, Ground floor, Z block,
5th Avenue, Opp to DSK Benelli Showroom,
Near Blue star Saravana bhavan hotel,
Anna Nagar west, Chennai – 40
To register WhatsApp or SMS : 9498425898
Mobile: 
94 984 25 8 98
99 86 58 44 33
89 39 55 38 98
Email:  ojaseduland@gmail.com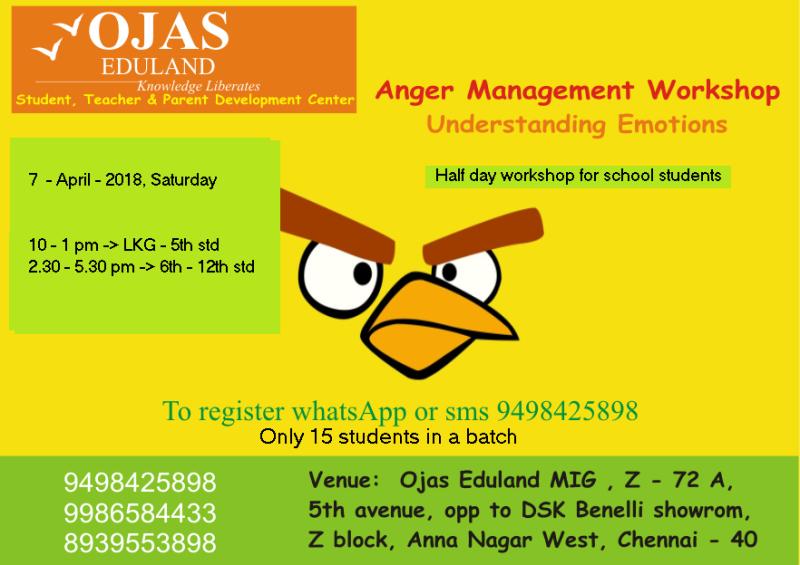 Anger Management Workshop for School Students on April 7, 2018