THE FIRST 1000 DAYS A Workshop by Dr. Robert Titzer.
World renowed Infant Researcher Who developed a fascinating method of teaching babies written language at the same time they are naturally learning to say and understand words. His Your Baby Can Learn series has been used by more than 1million families around the world to help Babies, Toddlers and Pre-School Learn.
Supported By Olivers Early Learning Center.
Date : 12th Feb, 2018, Monday
Time : 4:30 PM to 6:00 PM
Venue Partner : Meridian School, Madhapur
It's a free workshop, For Details Call :: 9133738855
FB link : https://www.facebook.com/events/406730816442319/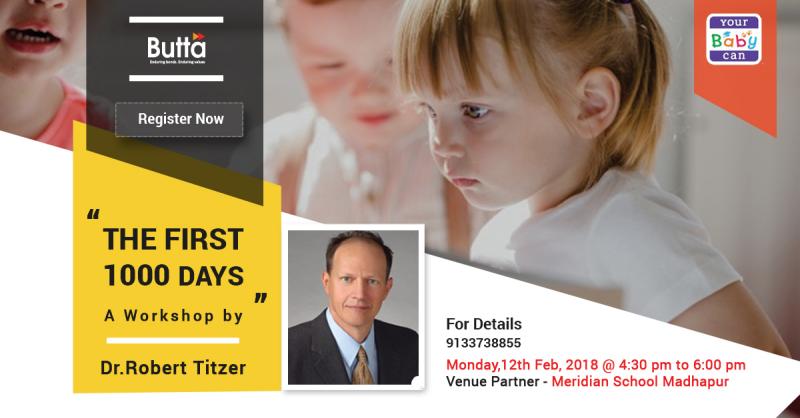 THE FIRST 1000 DAYS A Workshop by Dr. Robert Titzer