ODYSSEY FAMILY QUIZ – A monthly family quiz with a theme based on books!
February Quiz Theme PERCY JACKSON.
Exciting gift hampers and ODYSSEY book vouchers to be won!
Special Prize for Best Team Name.
Date: Sun 18th February
Time: 4pm to 6pm
OPEN TO ANYONE 10 YEARS AND ABOVE. PARTICIPATION AS A TEAM OF 2 PREFERABLY FROM THE SAME FAMILY. CAN BE FRIENDS TOO.
At ODYSSEY, Adyar
Pre-registration required. Call 2445 3191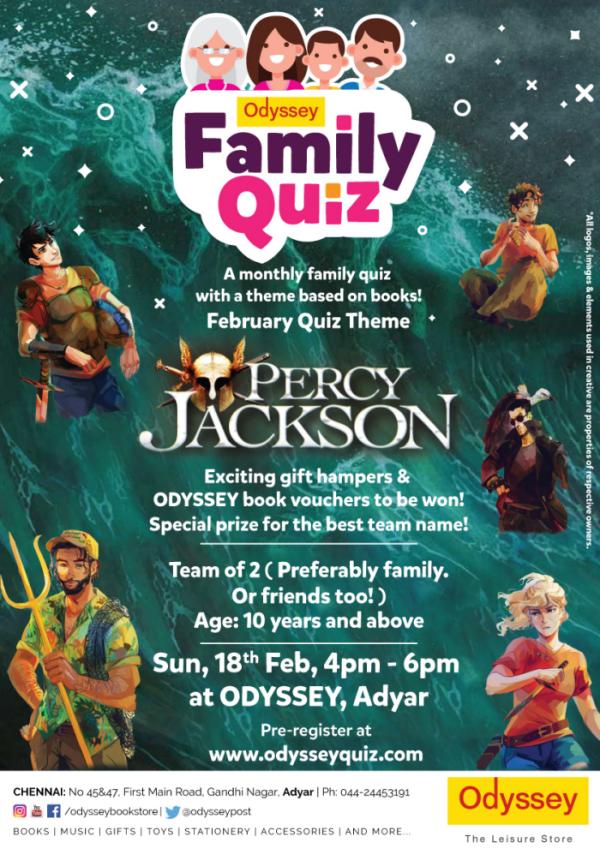 Odyssey Family Quiz February Edition