INTERNATIONAL CHILD ART COMPETITION – 2017 organized by STAR CREATIVE ART ®. Young upcoming artists & people from all sections of the globe to participate & promote the efforts of Star Creative Art.
The last date for participation is 15th November 2017.
Each Institution or a group of students should send minimum of 50 entries however there is no limit to maximum entries. Below 50 entries will be rejected for the Competition. Individual participants, not from any institute or group, have to send a minimum of 5 entries.
Entries can be of any subject or theme. Art work can be made in any medium, like Water Colors, Pastels, Pencils, Acrylic, Crayons or Paper Cuttings, Oil paints, Charcoal , Colour pencil, etc. on any type of Paper or Canvas sheet.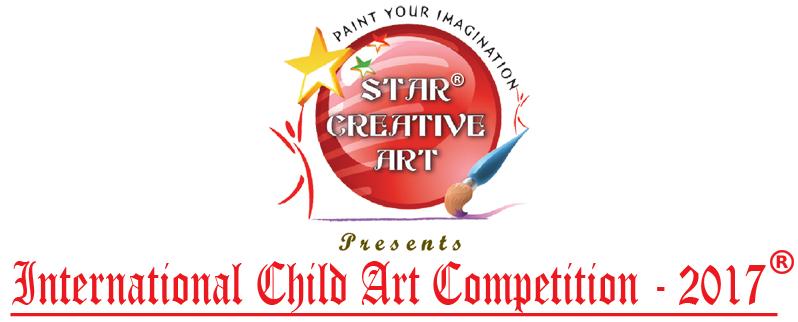 AGE GROUP :
Group A – Upto 1st standard (Age upto 6 Years)
Group B – 2nd to 4th standard (Age 6 + to 9Years)
Group C – 5th to 8th standard (Age 9+ to 13 Years)
Group D – 9th to 12th standard (Age up to13+ to 18 Years)
Group E – 18 Years and above (Only for Individuals within India)
Entry Fee:
For Schools & Institution (within India) Rs. 80 per entry
For Schools & Institution (Outside India) US$ 3 per entry
For Individual Participant Rs 120 Per Entry (within India) – Individual participants have to send a minimum of 5 entries. No limit to maximum number of entries
For All Details of this Contest , http://www.starcreativeart.org/