Petroleum Conservation Research Association (PCRA) conducts Quiz Competition 2017 for School Students. Only schools in India recognized by Central & State Boards of India, can participate.
This quiz competition is conducted online through web portal www.pcracompetitions.org. A minimum of 30 students must be registered by the school, for becoming eligible to form a school team for next round.
Eligibility: Students of classes 8 – 10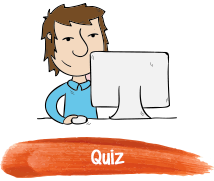 Questions shall pertain to Agriculture, Conservation, Petroleum, Environment, Transport, General Studies and other categories. The schools shall register the names of all Students against the school ID on the website.
Competition Period:15.07.2017 to 15.09.2017 for online Quiz competition upto District level only.
All Details available here : http://www.pcracompetitions.org/quiz
PCRA Quiz Competition 2017 for School Students