Draw-a-dream Edition 2 – 15th August, 2017 — 4pm onwards
This Independence day is a special day for kids upto 14 years of age. Draw and colour your dream of freedom and get it displayed at The Forum Mall. On 15th August, 4pm bring your art kit to forum mall and express your idea of freedom in colours. Please note that this is an art fest to promote young talent, no winners will be chosen.
Terms & Conditions:
Drawing sheet will be provided
All stationery must be brought by participants
Everyone will get a participation certificates.
Each participant can do only one artwork.
The artwork must be done only at the venue.
All artworks will be displayed at The Forum Mall for 10 days.
The Forum Vijaya Mall
Level 4, The Forum Vijaya Mall
183 NSK Salai, Arcot Road,
Vadapalani, Chennai – 600 026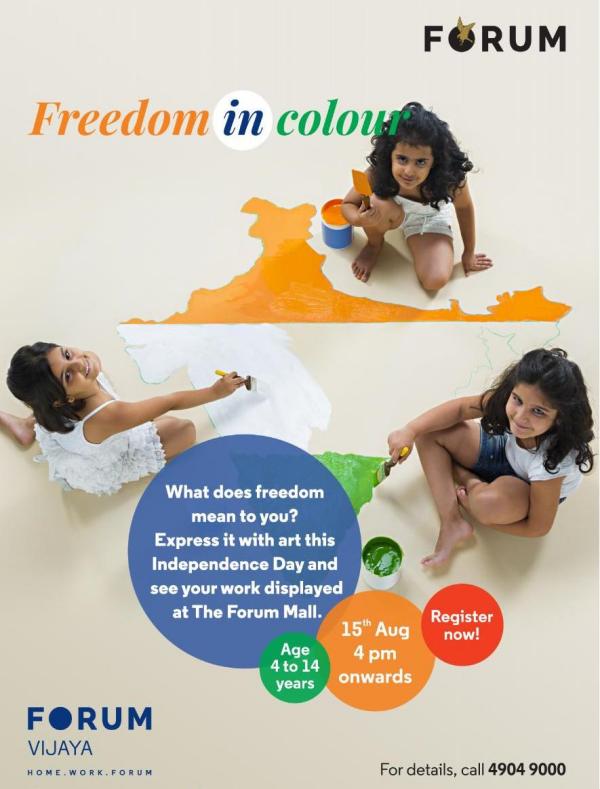 Draw-a-dream Edition 2 at The Forum Mall, Vadapalani