We are Playschool in Mugappair East since 2010. This year we are planning to hold our Second edition of Funfair this September. The details are mentioned below. We kindly request you to post this in your Page and website.
BRAINEKIDS – FUN FAIR 2017 18 – 1/9/17 & 2/9/17
Brainekids is more than just a playschool, it's a home where kids feel at ease having fun, it's a school where kids just love to go, it's a heaven where kids are safe and taken care of, it's a forum where kids make friends, have fun and grow, it's a world where kids explore discover and learn.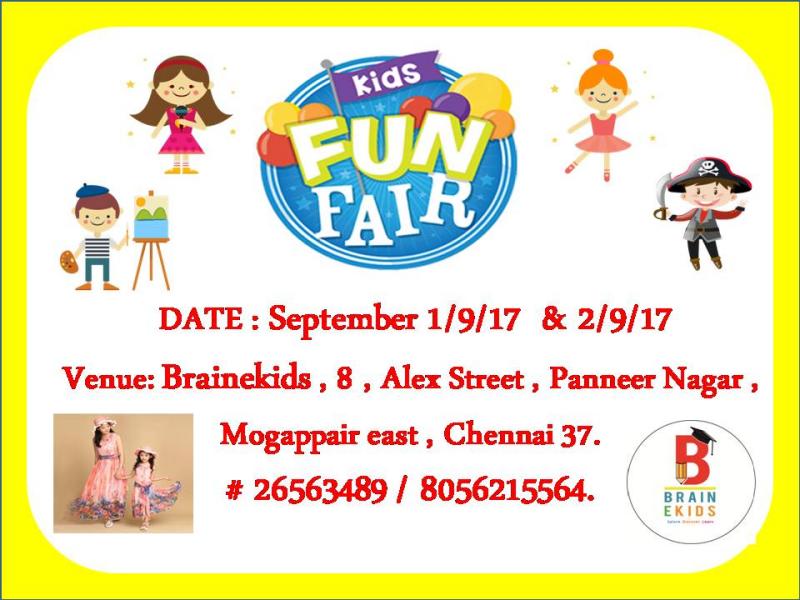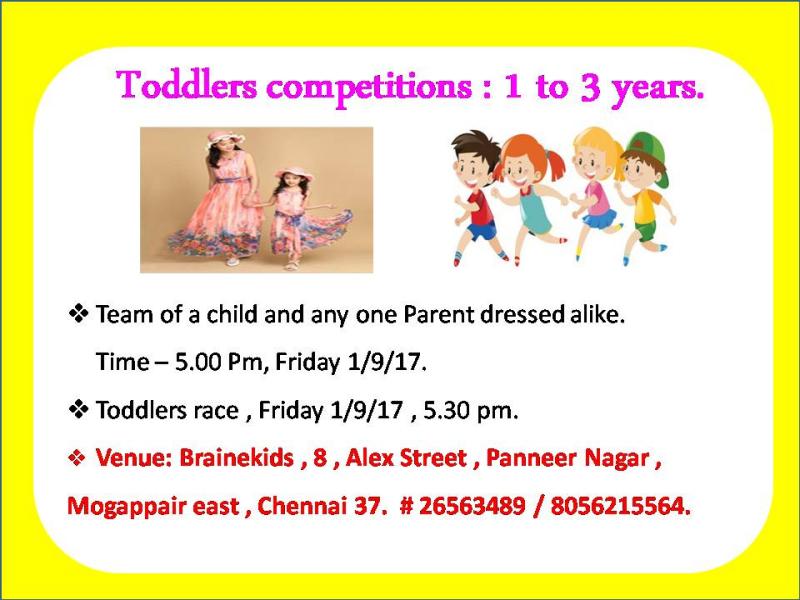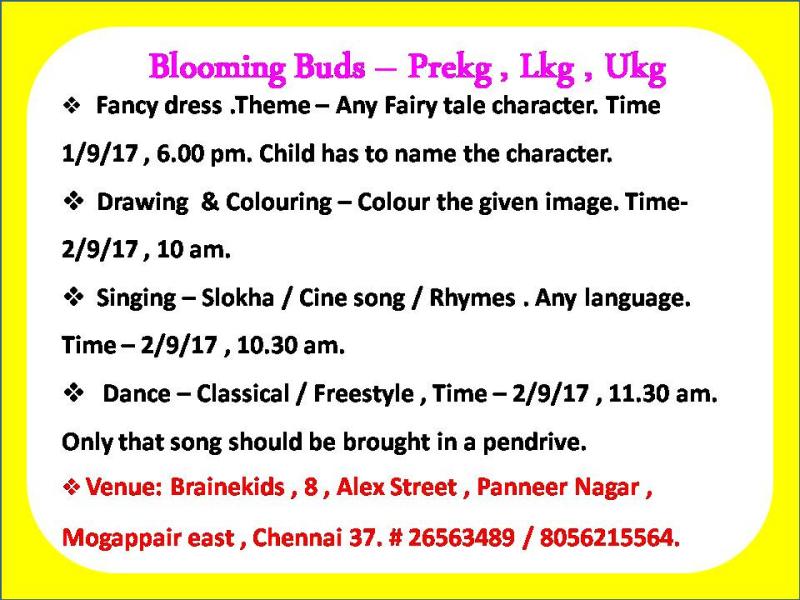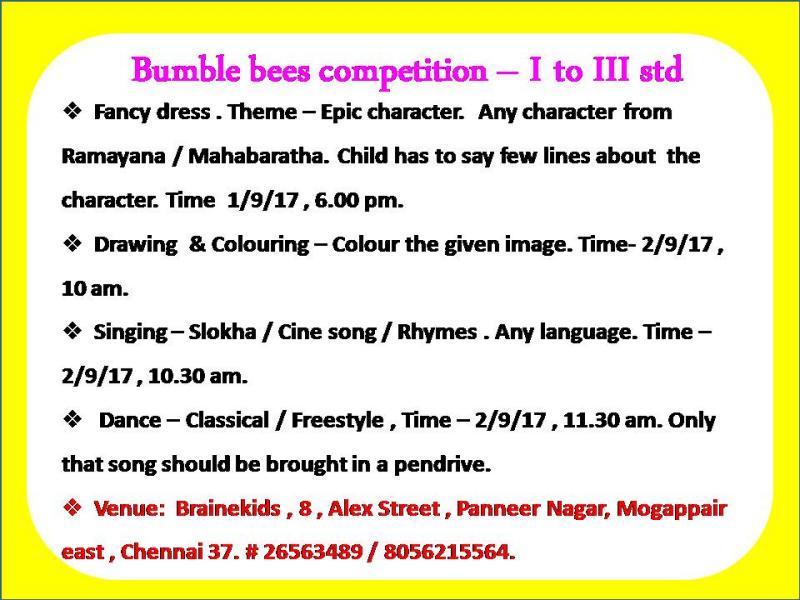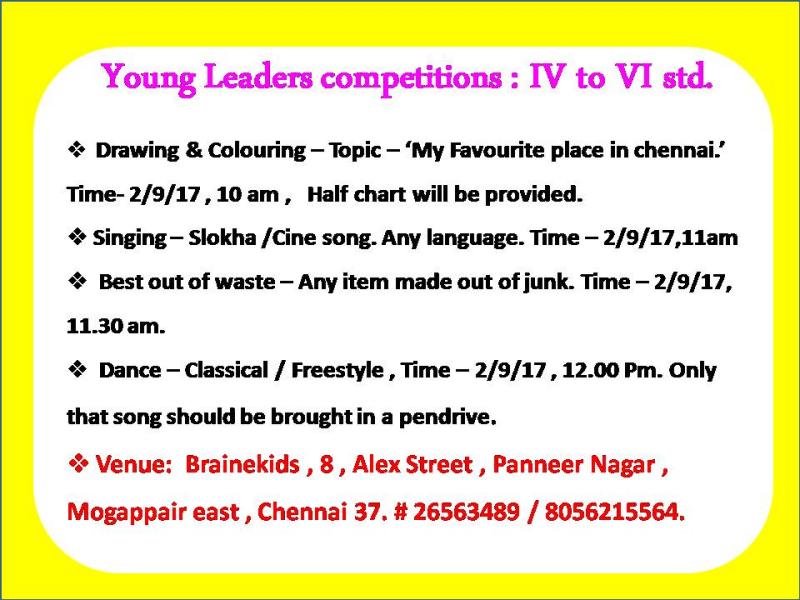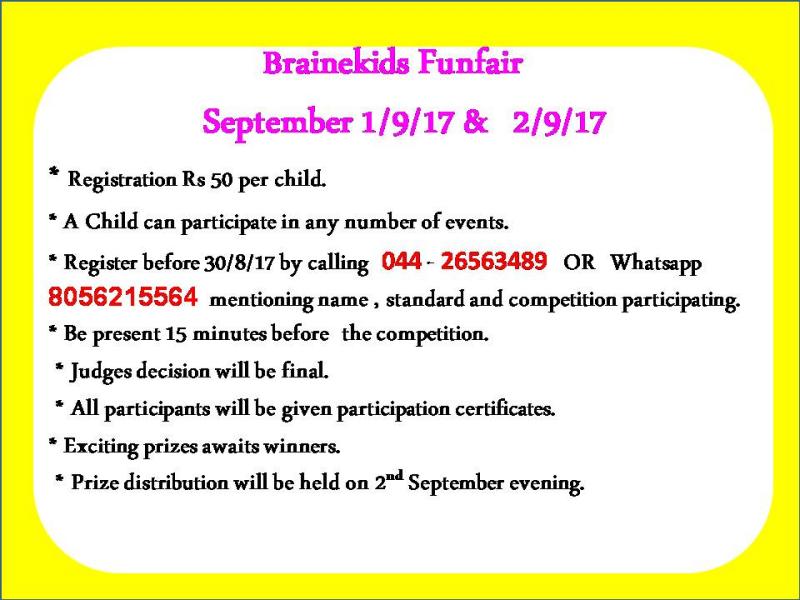 Second edition of Kids Fun Fair includes exciting competitions for kids between age 1 & 12. Exciting prizes awaits winners and Participation certificates will be awarded to every participant .
Registration fees is Rs.50 per child. Child can participate in any number of competitions. For details contact 044 – 26563489 .
Registration can be through Whatsapp – 8056215564 mentioning child's name and competitions participating. Last date for registration – 30/8/17. Prize distribution will be held on Saturday evening at the venue.
BRAINEKIDS – FUN FAIR 2017 18 – 1/9/17 & 2/9/17