Petroleum Conservation Research Association (PCRA) Essay Competition 2017 for School Students.
Entry for this competition is only through schools. Only schools in India recognized by Central & State Boards of India, can participate.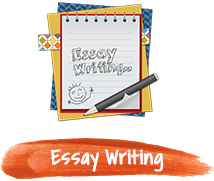 Schools can conduct the competition in one or more of the following languages : Hindi, English, Assamese, Bengali, Gujarat, Kannada, Kashmiri, Konkani, Malayalam, Manipuri, Marathi, Oriya, Punjabi, Sanskrit, Sindhi, Tamil, Telugu, Urdu, Maithili, Dogri, Nepali, Bodo and Santhali.
Students of classes 7, 8, 9 & 10 are eligible for the PCRA Essay Writing Competition.

Topic: "Small Steps of Fuel Conservation can make a Big Change."
Other Rules:
One student can participate in only one language.
Essay should not exceed 700 words.
Student must submit essay in his/her own handwriting.
Time Limit: 1 Hour
School is required to evaluate the entries, and upload best two entries in each language, in which the competition has been conducted at the school, on www.pcracompetitions.org.
Competition Period: 15.07.2017 to 15.09.2017. Last entry on or before 15.09.2017.
For complete details and registration, http://www.pcracompetitions.org/essay
PCRA Essay Competition 2017 for School Students