"7th National Level Drawing Competition" …. for School Students conducted by The Art Foundation.
This Year The Art Foundation has decided to conduct 7th National Level Drawing Competition for School students all over India in the title of Clean and Green India in association with Children's University and Ministry of Urban Development – Government of India.
The Art Foundation Conducting National Drawing Competition for school students in order to enhance their hidden talents….
It helps in the growth of creativity, self-confidence and self-esteem of each individual….
Phone: +91 4286 224552
email : info.theartfoundation@gmail.com
Web : www.theartfoundation.in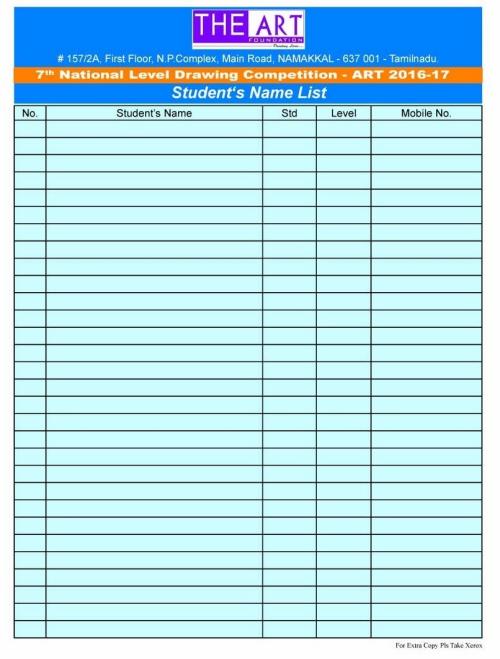 7th National Level Drawing Competition by The Art Foundation