On the occasion of Children's Day, let your little ones paint the town red at The Forum Vijaya Mall on Saturday, 12th November 2016 .
The age groups are : 5-10 yrs and 11-15 yrs, participation certificates will be given to all.
What are you waiting for? Grab the phone and call 4904 9000 to register.
The theme for this year is 'Draw-A-Dream' which will showcase your little one's vision of Chennai.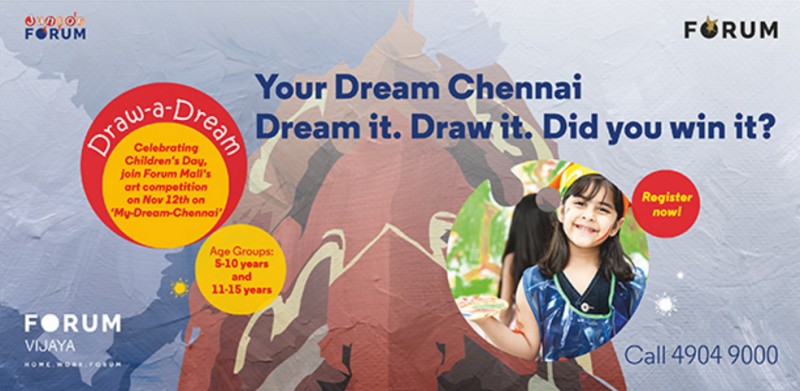 Draw a dream at The Forum Vijaya Mall, Chennai