Wisdom Educational Studio Presents Inter-State Level Competition 2016. All competitions conducted one day one place for your convenience.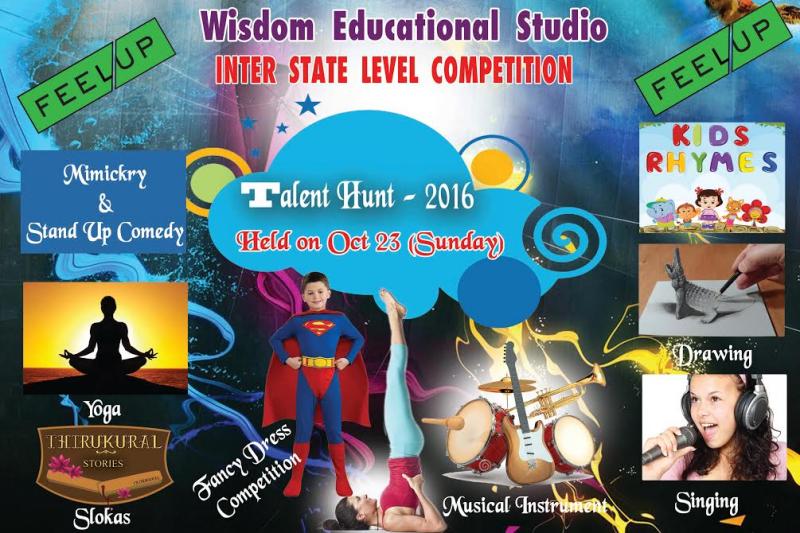 Special Features:
 Winners who win 1 st prize in any three categories will be awarded as "Champions of the Inter -state Level Competition 2016" Award.
 On –Stage performance
 Professional Juries.
This is open to all, we wish you to share this to all your near and dear ones, we are sure that you will make this competition grand success again.
Venue: Kumaran kalayana mandapam
Velachery Main road, Medavakkam, Chennai-100
Event Date: – 23-10- 2016, Sunday
For contact: S.Elavarasan
Cell no. 9941827590, 9962782221,9940070252
E-mail: s.elavarasan2010@gmail.com
STALLS:
1. Food court, Shopping & Games are available for participants, visitors & parents.
2. Those who want to put their stalls, games, food court etc. should pay Rs.2000 as
installation fee
Wisdom Educational Studio Presents Inter-State Level Competition 2016