Dayasadan Agarwal Vidyalaya UTSAV'16.
"We teach the little feet to reach the global leap"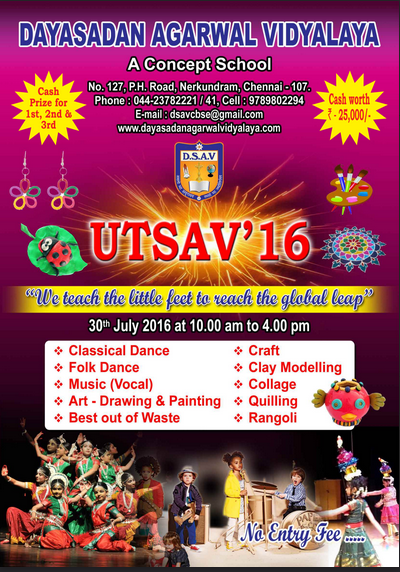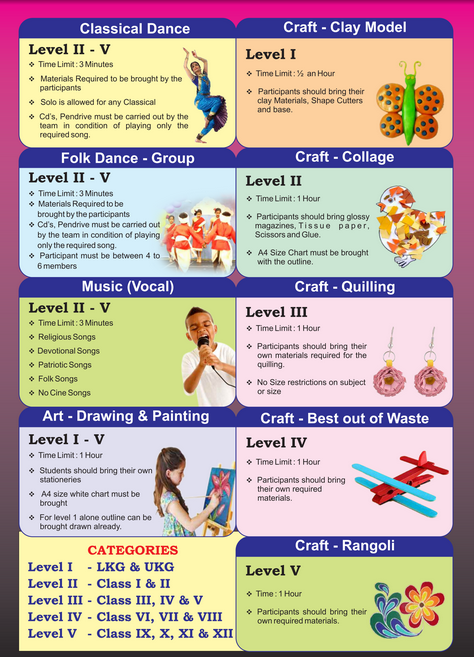 Rules and regulations
No Entry fee, this competition is by invitation only.
Participants should bring bonafide certificate from school.
Participants must come in school uniform with ID card.
Participants must accompany with a teacher.
Participants will be disqualified if discipline is not maintained.
Participants must make their own arrangements for lunch.
(Canteen facility is available)
Taking photographs are strictly prohibited.
Participants are responsible for their own materials.
Mobile phones are prohibited for participants inside the school campus.
1 st , 2nd and 3 rd winners will be appreciated with cash prize.
Majority scorer will be awarded over all shield.
For classical and folk dance participants must be strictly between 4 and 6 members only (for group performance).
Competitions will be conducted between 10.00 am and 2.00 pm and from 2.00 pm onwards valedictory function will be held. Participants are requested to stay till National Anthem.
All participants should register their names at 9.00 am on 30/7/16.
Registration must be done on or before 27/7/2016 through mail to Email id: dsavcbse@gmail.com
Judges decision is final.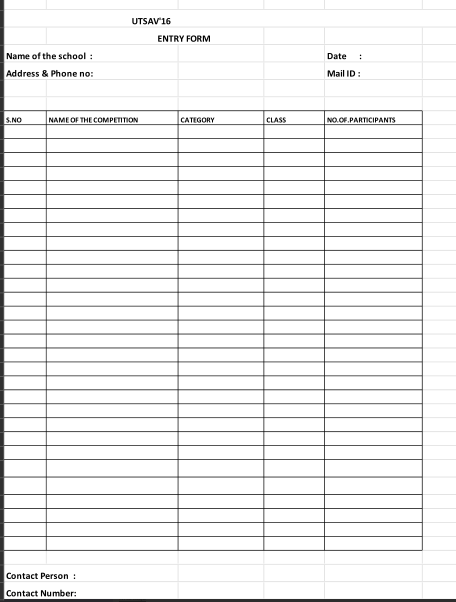 For further details contact,
Mrs.Viji Swamy(UTSAV Co-ordinator),
Ph.no:7358261763.
Dayasadan Agarwal Vidyalaya UTSAV'16