Talent Show for Children by Shraddha on July 2, 2016.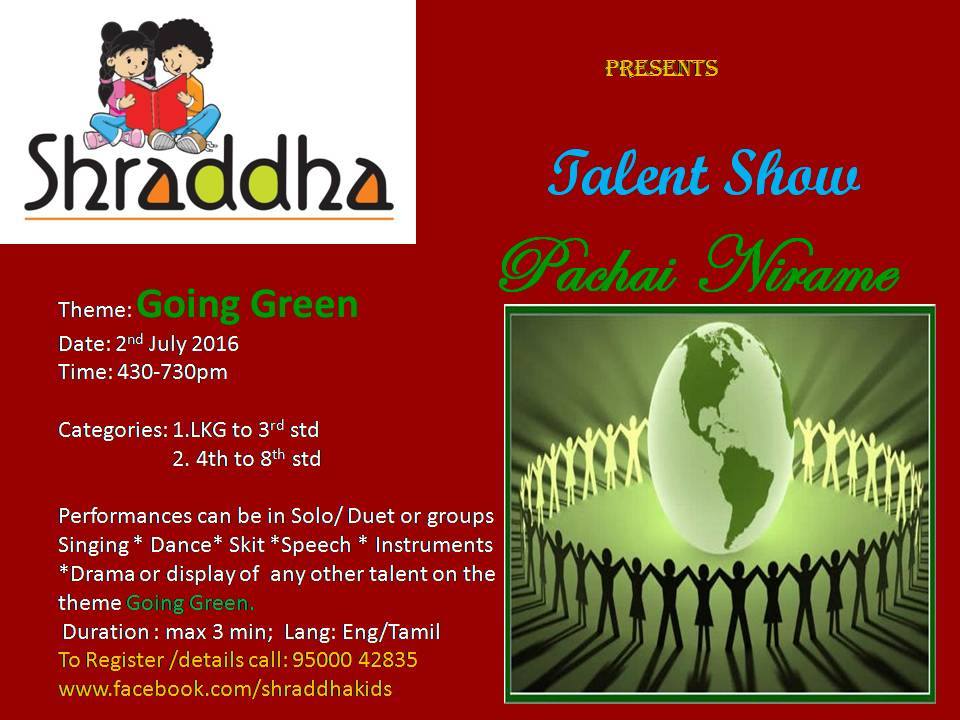 Performances include Song, Dance, Story Telling, Speech, Drama and Instrumental music. Performance can be solo or in groups.
Age Group: LKG to Std VIII
Theme for all the contests is "Going Green"

Venue: Infosys Hall, Ramakrishna School, T. Nagar, Chennai
Timing: 4.30 pm to 7.30 pm
Last Date of Registration: June 27, 2016
For Registration and more details, call 9500042835
or Visit https://www.facebook.com/shraddhakids
The centre is at S1, Shruthilakshmi Apartments, 31, Prakasam Street, T. Nagar.
Talent Show for Children by Shraddha