Saevus Natural Capital Olympiad 2016 for school students in association with YES Bank and supported by CBSE.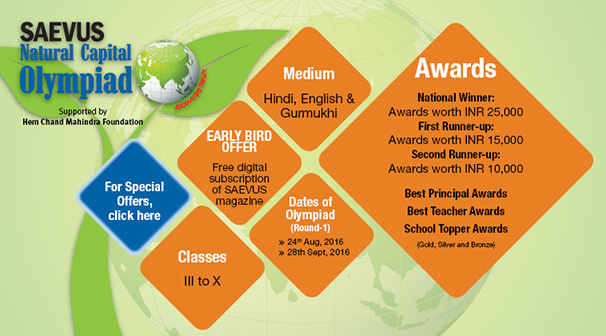 The Natural Capital Olympiad aims to inculcate the habit of assimilating, learning and creating an appreciation for nature among the young generation. The Olympiad will cover topics like Plant life, Animal life, Environmental issues like Global warming and Climate change and have a section on our forests, sanctuaries and the parks of the country.
The schools under CBSE, ICSE, IB and all state boards are welcome to enroll for the Olympiad. A minimum of 20 students must take part. Each participant must be from class 3 – class 10 only, and of a school registered for the Natural Capital Olympiad.
Students willing to participate must register online through their schools after paying a sum of Rs. 120/- as participation fee.
More Details about Natural Capital Olympiad 2016
Schools interested in participating may send an e-mail to olympiad@saevus.in or contact the Saevus office at 022 – 40660100 to receive their registration forms.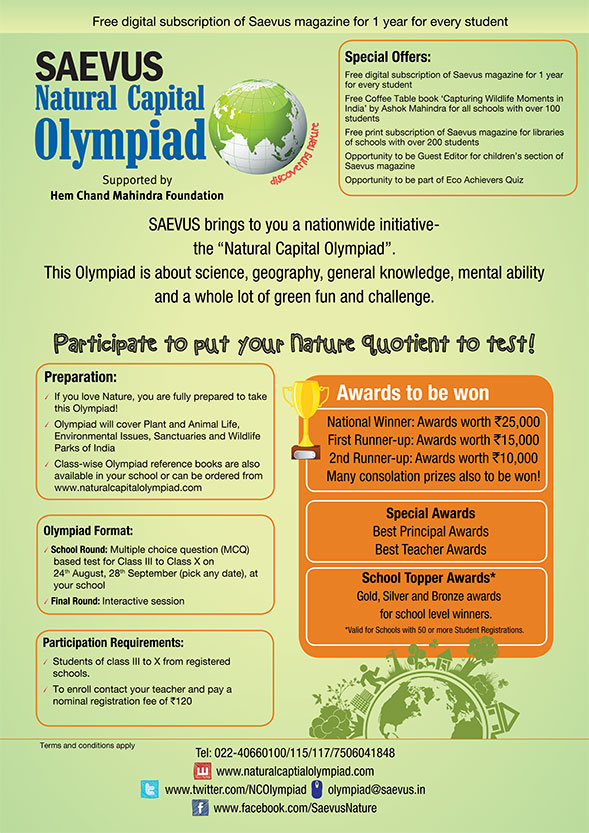 Saevus Natural Capital Olympiad 2016