MATH QUIZ ON JUNE 26.
VENUE : CIT NAGAR, CHENNAI 600035
REGISTER UR CHILD AND ENLARGE THEIR KNOWLEDGE
REGISTRATION IS ONGOING…..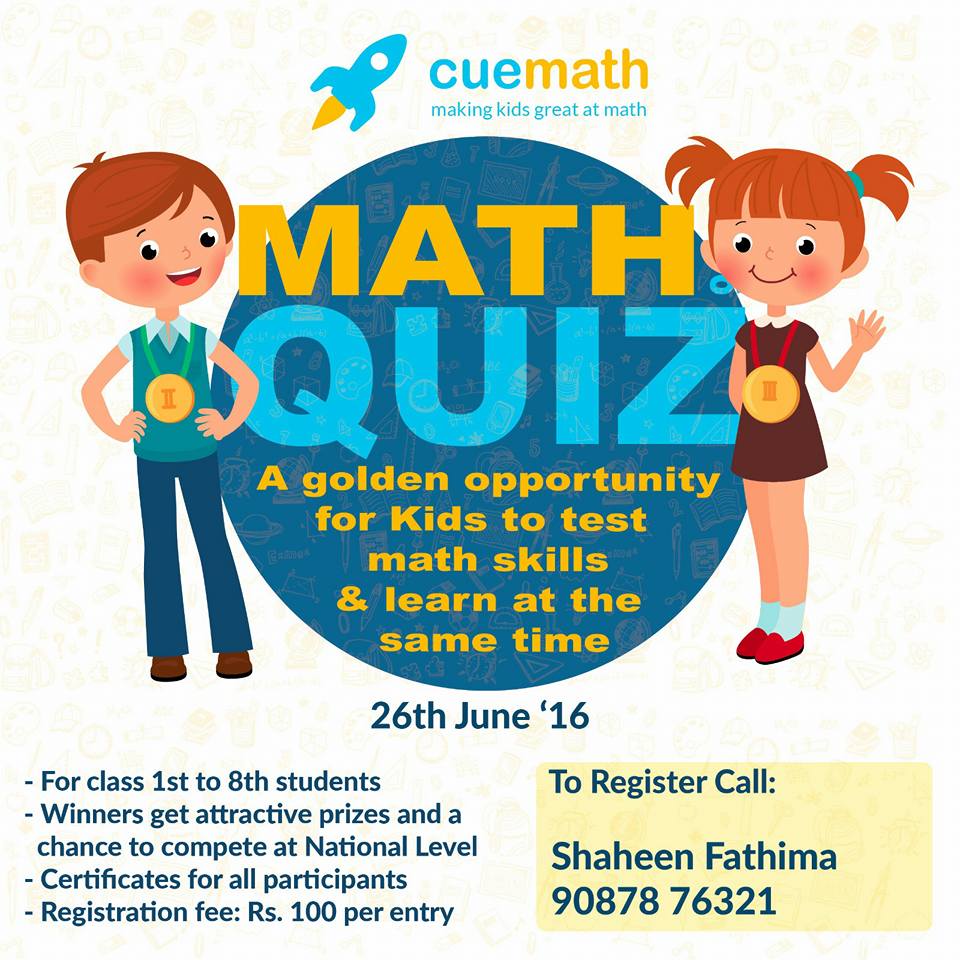 Timings & category
Each category will take 45 minutes…
Category 1(grade 1 and grade 2) will be 10.00 to 10.45
category 2 ( grade 3 and grade 4)will be 11.00 to 11.45
category 3 (grade 5 and grade 6)will be 12.00 to 12.45
category 4 (grade7 and grade 8)will be 1.00 to 1.45
Everyone should be present for the award ceremony.
Cuemath is a sophisticated math learning program for young students (grades KG to 8). It is the only math learning program which comprehensively covers every aspect of math learning.
Behind a world-class product is a world-class team. Cuemath's core team is comprised of academicians and technologists from top-notch institutions like IIT, Stanford, and Cambridge