Edubirdie Essay Writing Contest is designed to support and inspire writers of any kind. The sole purpose of this essay writing contest is to discover the most talented essay writers and promote their creativeness and writing skills.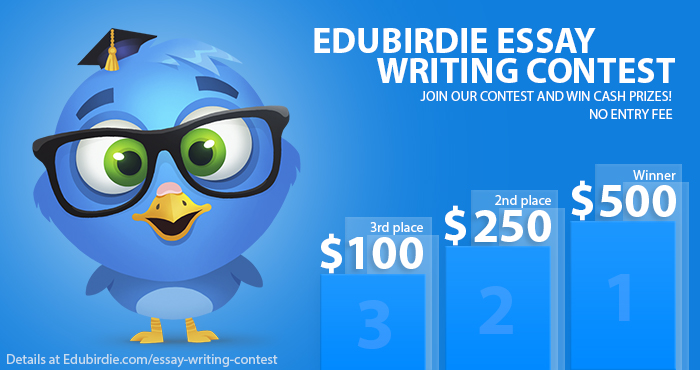 Requirements:
– All contestants should be eligible to participate.
– Contest is absolutely free.
– Limit one entry per person or email-account
– Essay should be submitted in the English language only at a maximum of 1,500 words.
– All entries should be original and free of plagiarism
The 3 entrants, whose essays receive the highest overall scores, will be declared the winners.
A total of 3 prizes will be during the Contest:
– Winner – $500
– 2nd place – $250
– 3rd place – $100
For Topics, rules, judging details, prizes visit the organizer website below:

Website: http://edubirdie.com/blog/essay-writing-contest-june
Edubirdie Essay Writing Contest