Foyle Young Poets of the Year Award 2016.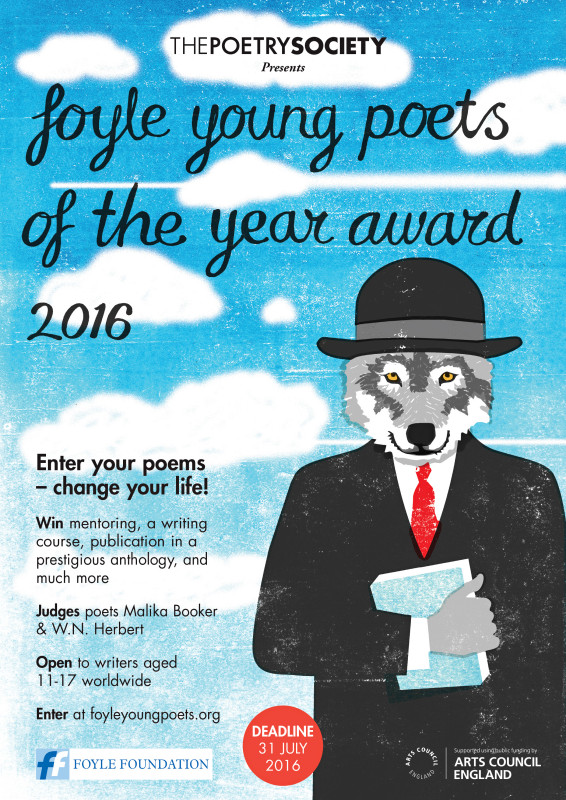 Deadline: Noon 31st July 2016 (BST)
Open to ages 11 – 17 on the 31st July 2016
Poems can be on any theme but must be in English
Individuals may enter more than one poem, however it is strongly advised by the organizers that you concentrate on drafting and redrafting your poems and send only a selection of your very best.
Entries will be accepted from anywhere in world. (Note that the organizers will not be able to cover the international travel fees for winners to the award ceremony and Arvon Course).
To apply for the award, visit : http://foyleyoungpoets.org/apply/
All the rules are available HERE
Foyle Young Poets of the Year Award 2016