Ampa Skywalk presents "Kids Weekend Out" Competitions in May 2016- Participate in Competitions at Ampa Skywalk, Chennai.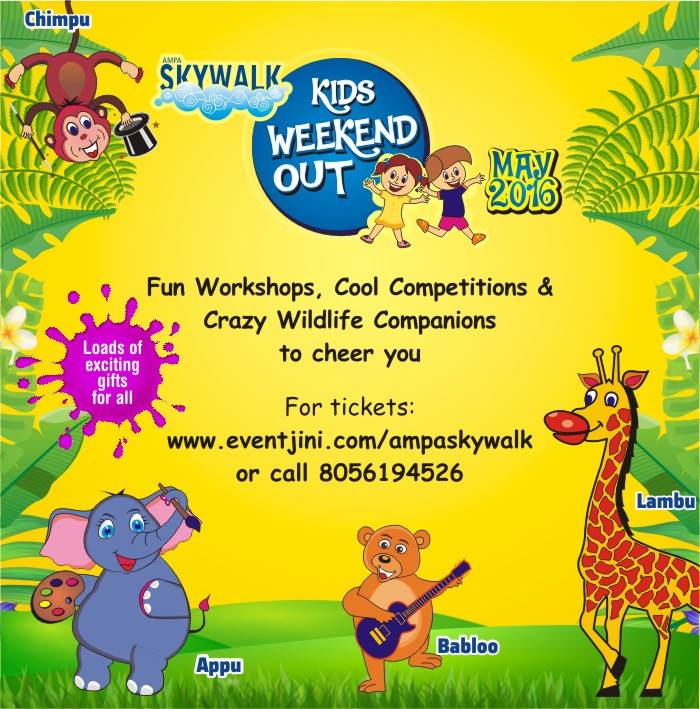 Loads of Events and Competitions for kids during summer holidays, which include drawing/sketching, fancy dress, gift wrapping, doll making, clay modelling, story telling, paper craft, dance, pot painting, painting etc..
Competitions list and timings of Kids Weekend Out at Ampa Skywalk.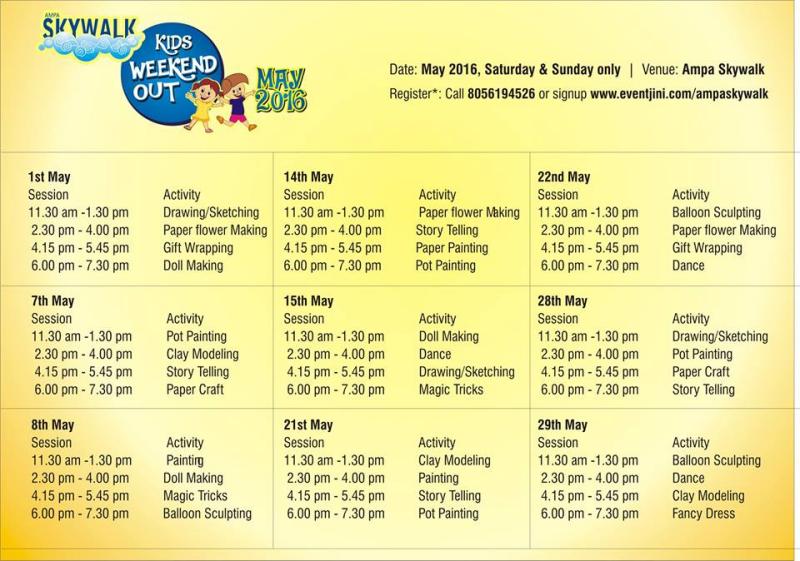 Greetings from Ampa Skywalk.
Ampa Skywalk is conducting "Kids Weekend Out" competitions & workshops for kids starting this sunday. This event is conducted on all Saturdays & Sundays in May, starting 11.30 am till 7.30 pm.
Competitions: Drawing / Sketching, Painting, Story Telling, Fancy Dress, Dance.
Workshops: Clay Modelling, magic tricks, doll making, paper craft, gift wrapping, balloon sculpting, paper flower making & dance.
Kids also get to meet Chimpu the monkey, Babloo the bear & Appu the baby elephant as th​​ey all cheer the kids while they ​are busy in competitions.
Complimentary dining at foodcourt for all participants.
Winner & Participation Certificates & exciting gifts for winners in contests & workshops.
Ampa Skywalk presents "Kids Weekend Out" Competitions in May 2016