OmniPapers Writing Contest: The Ideal Higher Education Model for My Country for all students from worldwide. It's a fair opportunity to combine the best ideas for changing and improving the higher education models of different countries from students' perspective.
Details of the Writing Contest : http://omnipapers.com/essay-contest/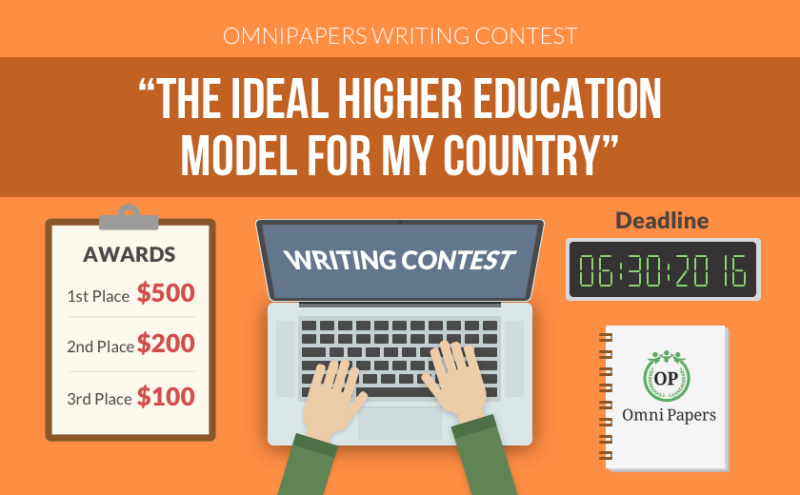 The language of your essay should be English.
You can write it in academic or non-academic style.
The number of words should be between 1,000-1,500.
Save and send your essay in Word Doc or PDF formats.
Participants must be 20-25 years old.
One student can submit only one essay!
You are welcome to send your essays anytime between March 22 and June 30, 2016.
Winners will be announced on July 11, and they'll be notified by email.
OmniPapers Writing Contest: The Ideal Higher Education Model for My Country