Brain e Kids and Evam – Mom & Me workshop On 17/10/15.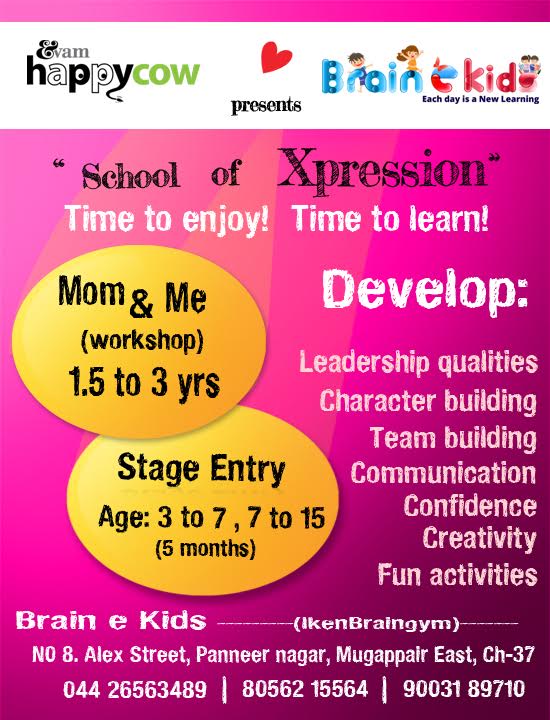 STAGE ENTRY DETAILS
To make students undergo the process of story/play creation and basic on stage techniques to create a play.
Concepts like Voice Modulation, Emotions, Expressions and Theatre Ethics will be covered.
We end the course with a grand stage performance, where the batch presents a story scripted by them.
Course completion certificate will be issued.
Duration – 20 Sessions (For 5 months)
Four Sessions each month – 1 hour duration.
The final show of first batch students of Stage Entry will be held on 10/10/15. Interested Parents can come and enjoy.
"Mom & Me" Demo workshop details.
Date – 17/10/15.
Timings – 10.30 to 11.30 am. Registration for demo session closes on 14/10/15.
Venue – Brain e Kids , 8 Alex Street Panneer Nagar , Mogappair East , Chennai 37.
Contact – 26563489 / 8056215564 / 9003189710
Brain e Kids and Evam – Mom & Me Workshop