Skill Angels is a start-up Incubated by IIT Madras' RTBI & Supported by IIM Ahmedabad's CIIE and Village Capital, U.S.A.
Skill Angels hosts the Big Super Brain Challenge 2015, a unique brain gaming experience that aims to strengthen 5 core brain skills of a child namely – Memory, Visual Processing, Focus & Attention, Problem Solving & Linguistics.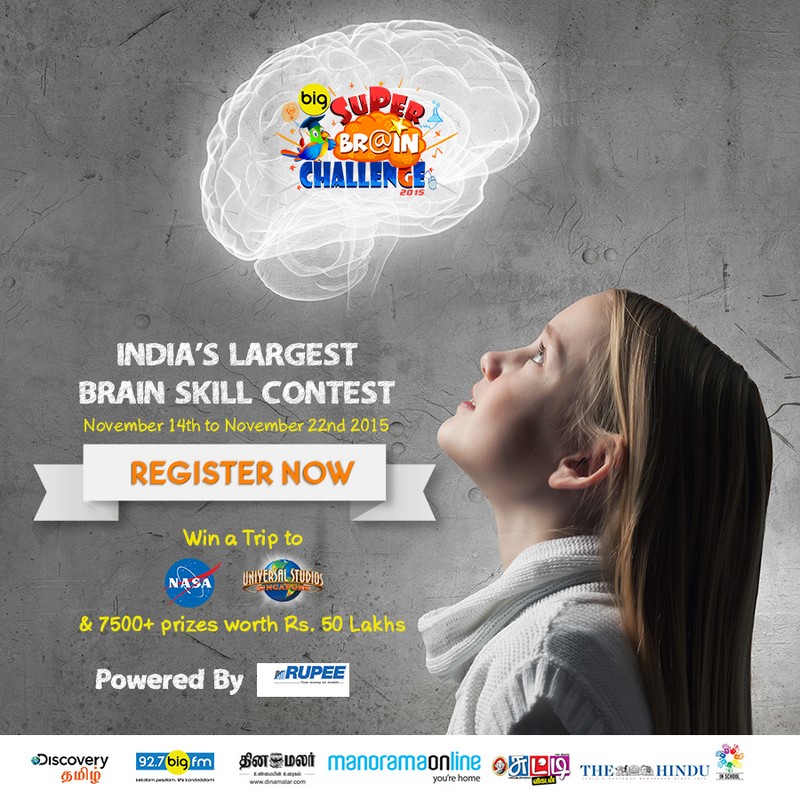 The Challenge:
Skill Angels is hosting the 'Super Brain Challenge', an online brain game contest for school students studying in India, across grades I to XII. The contest is aimed at assessing core brain skills and has five modules to test memory, visual processing, focus and attention, problem-solving and linguistic skills- the most sought after 21st Century skills.
Why Super Brain Challenge?
• It helps the students to assess their analytical skills, memory and reasoning.
• Students get to compete with their peers and stand a chance to win a trip to NASA and Universal Studios, Singapore.
• They get to assess the brain skills they possess and understand where they need to put in just a little more effort to be more successful in their studies and their life.
• Complete bragging rights to have participated in a first of its kind event!
What do you get?
Every student gets a BSPI (Brain Skill Power Index) report which enlightens the contestant about the skills possessed by them.
Prizes:
We also provide an opportunity to five participants to win a trip to NASA, Washington DC, and three to Universal Studios, Singapore. Plus, there are 7,500 more prizes to be won worth Rs. 50 lakhs which consists of IPads, Laptops, Tabs, Cycles etc.

Students can register for the contest by submitting a physical registration form or registering online at www.skillangels.com.
Big Super Brain Challenge 2015