Small Hand Big Art's Annual Art Exploration 2015-16 (Previously Art Olympiad) started the process of the contest.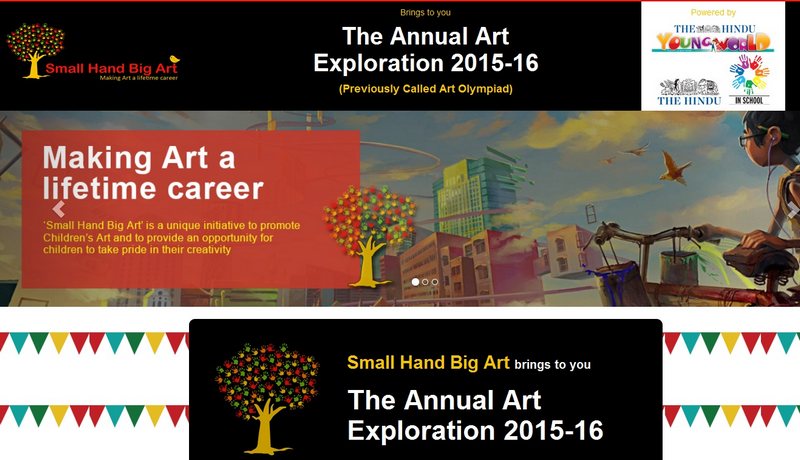 Entries will be collected through schools ONLY.
Age Categories : A: 5-8 years, B: 9-12 years, C: 13-15 years, D: 16-17 years
Awards:
150 winners across India- 25 winners each in categories A and B, 50 winners each in categories C and D. Winners get Cash Award of Rs 2000 each and Certificate of Merit. Winners in Category C and D will be invited to attend a sponsored Workshop in one of the most prestigious Fine Art Institutes of India. The Winning Art Works will be displayed at one of the premier Art Galleries in India.
Process:
Schools to conduct Small Hand Big Art's Annual Art Exploration Day – any day of their choice and submit Original Art Works and Application Fees, through Indian Speed Post by October 15, 2015.
All Art Works need to be made on paper sheets of A3 size ONLY (29.7 x 42.0cm). No canvas paintings will be accepted.
Results will be announced in the month of January.
For Detailed Information on Small Hand Big Art Annual Art Exploration : http://www.smallhandbigart.com/process.php
Small Hand Big Art's Annual Art Exploration 2015-16