GreenBees organises 8th drawing contest 2015. The topic for 2015 is "I AM A WORLD CITIZEN".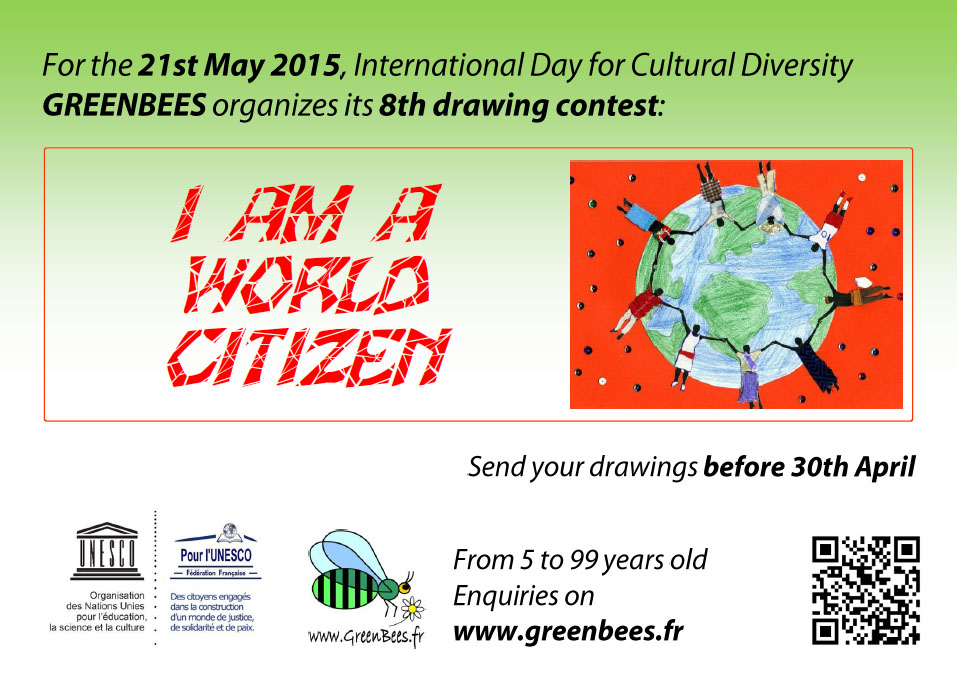 To enter the contest, you just need download the participation form and submit it along with the drawing to:
GreenBees
7 Place Roger Salengro
80 800 Corbie – France
Drawings can be sent by email too at contest.greenbees@free.fr
Last date for entries : April 30, 2015.
60 selected drawings are shown on the website on May 5. 10 final winners are announced during the World Day for Cultural Diversity for Dialogue and Development. All received drawings take part in a giant mosaic, which illustrates cultural diversity.
The 10 winning drawings will be published and offered to the public, to help promote cultural diversity. The winners, as well as participating schools and organisations, will receive a "thank-you" set of cards.
GreenBees organises 8th drawing contest 2015