Maruti Art Academy, Bhavnagar (Gujarat) is conducting All India Child Art Competition 2014.
The competition is open for all school / college / institution / drawing class's students. Each institution should send minimum of 30 entries. Single Individual Entry is not acceptable. Entries can be Painting / Cartoon / Greeting Card.
Size of the Painting to be sent : Approximately 11″ x 15″ or smaller size.
Participants are free to choose any topic for their painting.
Age Groups : Group A : Nursery, LKG & UKG
Group B : 1st , 2nd and 3rd std
Group C : 4th, 5th and 6th Std.
Group D : 7th, 8th and 9th Std.
Group E : 10th & above 10th Std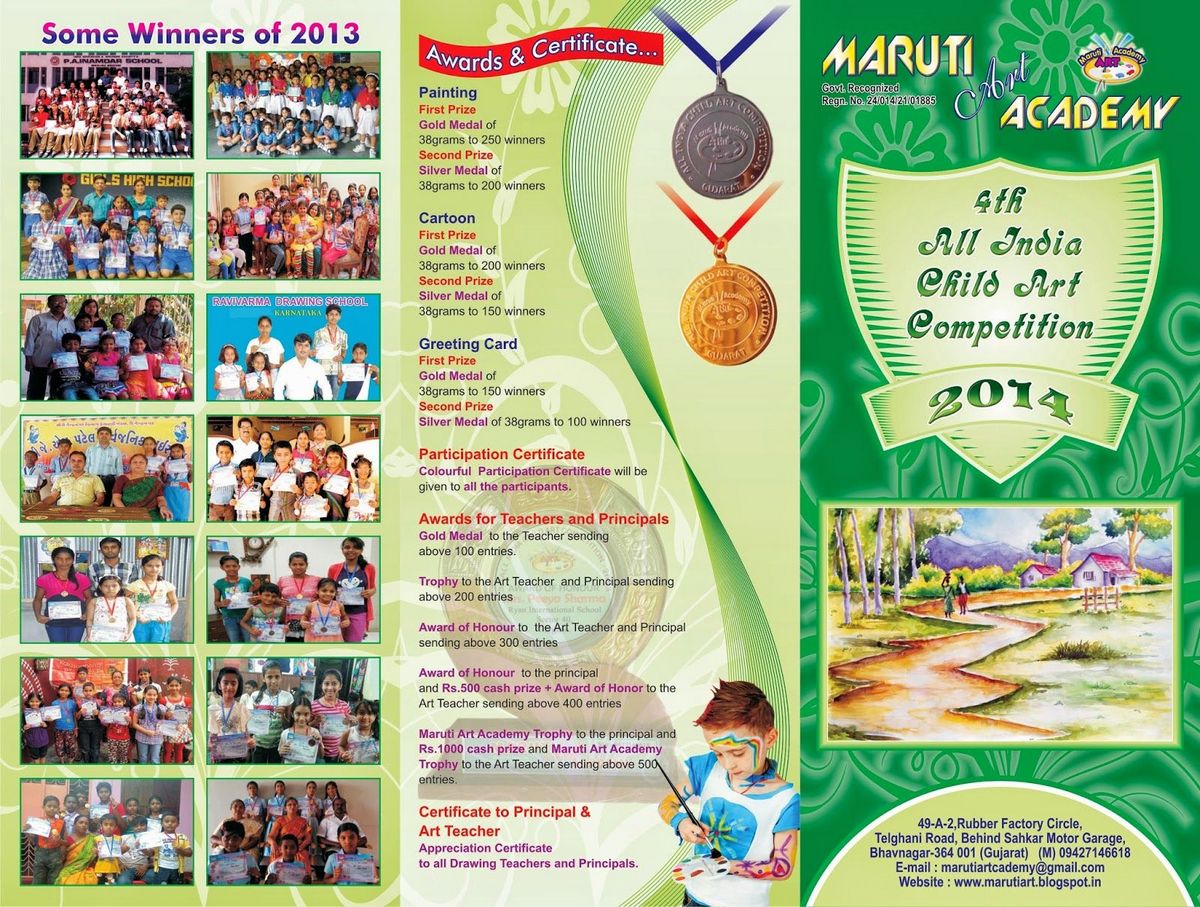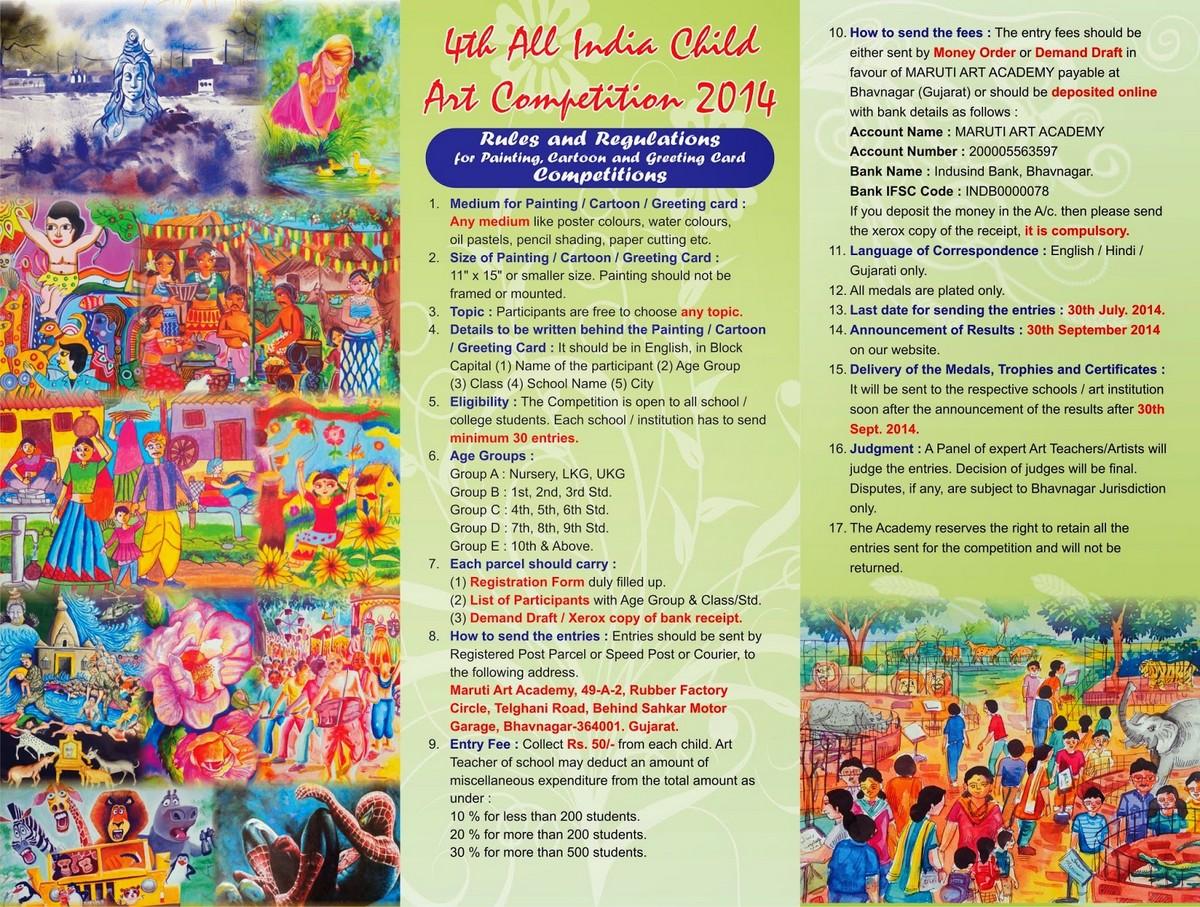 Entries should be sent to : Maruti Art Academy
49/ A-2, Telghani Road, Behind Sahakar Motor Garage,
Near Rubber Factory Circle,
Bhavnagar (Gujarat) 364001
Entry Fees : Rs 50/- per entry and the institution must collect all the entry fee from the students and make a consolidated Money Order or Demand Draft in favor of MARUTI ART ACADEMY payable at Bhavnagar (Gujarat). It can be deposited online too details of which are available on the organizer website.
Last Date for the submission of entries : 30th July 2014
Results will be announced on : 2nd October 2014
For all other details regarding this competition visit Maruti Art Academy Website
Maruti Art Academy All India Child Art Competition 2014